Advisors
The Edvice team is listed below.  Our educational advisors work with students and families applying for boarding and independent schools, undergraduate colleges and universities, transfer, and various graduate school admissions.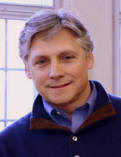 Steve LeMenager
College/University Advisor 

Steve brings a wealth of knowledge and expertise at the university level and is a highly regarded leader in U.S. college and university admissions, having served for many years as the Director of Admission at Princeton University. He spent 24 years at Princeton in senior leadership roles, not only in the Office of Admission, but also in the Office of the Executive Vice President, the Office of the Vice President for Campus Life, the Office of Communications and the Office of Development. Steve has presented at numerous national conferences, including the College Board, the National Association for College Admission Counseling (NACAC), and the Independent Educational Consultants Association (IECA). Prior to Princeton, Steve was a high school teacher and basketball coach in Massachusetts. He is a graduate of Bowdoin College (A.B.) and Harvard University (Ed.M.) and is an active member of his community, having served as Chair of the Board of Trustees at Stuart Country Day School of the Sacred Heart, in Princeton, New Jersey. He currently serves on the Board of Advisors for the American Gap Association.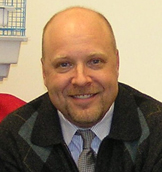 Edward "Ted" de Villafranca
College/University, Independent/Boarding School Advisor

With over 25 years experience in all areas of admissions work from selective college and university admissions to independent boarding school admissions, Ted has a sterling national reputation. He worked at the Peddie School for 17 years as the Director of College Counseling and Dean of Admissions and College Counseling and served on the Arts Faculty as a choral director. He directed the college counseling programs at Berkshire School and Virginia Episcopal School and worked in college admissions at Manhattanville College and the University of Richmond. Known within the admission and counseling community as someone who works tirelessly for his students, Ted has a broad and deep network both in the United States and Canada.  Having traveled and recruited abroad, he knows school systems far and wide. A graduate of Kent School, Columbia University (M.A.) and Rhodes College (B.A.), Ted has presented at national and regional conferences and sits on the advisory board of the Fiske Guide to Colleges. Often quoted in the New York Times, Ted most recently served as their on-line expert for college admissions. Ted currently serves on the Board of Advisors for the American Gap Association, and on the Board of Trustees for Doane Academy.
 



Kathy Probasco-Stizza started with the Edvice team in 2014.  She joins us with an extensive background in sales and marketing, most recently running multiple businesses from home while raising her four children.  She is a lifelong New Jersey resident and a graduate of Rutgers University.
Affiliate Advisors
Frank Betkowski
College/University Advisor    
For more than 20 years, Frank Betkowski has helped students navigate the ever-changing college admission landscape. As a seasoned college counselor at Wakefield School and Mercersburg Academy, Frank has helped students gain admission to the nation's finest schools.  Known nationally, he has served on both state and national admission associations in various capacities. In 2017, Frank was invited to run for the Board of Directors of the National Association for College Admission Counseling. His writing on admissions has appeared in major media outlets nationwide, including the New York Times and the Washington Post. Frank graduated from St. Peter's Preparatory School and then received his bachelors degree in English from Georgetown University. He later earned his masters degree from the Bread Loaf School of English at Middlebury College, while also studying at Lincoln College, University of Oxford.
Jeanie Grimm
College/University Advisor   
Jeanie attended Brown University and translated her love of her education into work there as an Admissions Officer. She then traveled to the Harvard Graduate School of Education where she completed a masters degree in Administration, Planning, and Social Policy, with a particular interest in counseling and the high school to college transition. She served as a Harvard College Residential Dean and Assistant Dean of Freshmen, as well as an in-residence dorm proctor. At Harvard, she served as Senior Admissions and Financial Aid Officer. In 2001, Jeanie moved to the Finger Lakes region of New York State where she was taught for fourteen years. Jeannie began service as a member of her school district's board of education in 2005, and as its elected president since 2008. As the parent of college and graduate students, she brings another valuable and relevant perspective to the college admissions process.
Bill McClintick
College/University Advisor    
Bill McClintick has spent the past 37 years working in college admissions and secondary college counseling. After a 10-year career as an admissions officer, including tenure as Acting Director of Admissions at Kalamazoo College (MI), Bill moved to the secondary side and spent 27 years as the Director of College Counseling at both Mercersburg Academy and George School in Pennsylvania. Bill has held a number of national leadership positions within the profession, including a term as the President of the National Association for College Admission Counseling. Bill has been a contributor to the New York Times education blog, The Choice, and done extensive work for the NCAA as a secondary school representative on several of their Committees. Bill has also had a successful career as a soccer coach at the collegiate and secondary levels and enjoys helping prospective scholar-athletes.
Cornelia McNeal
College/University Advisor    
Cornelia McNeal (Nelie) attended Harvard College and the Harvard Graduate School of Education and began her post-graduate career as a residential and academic advisor at Harvard. Later as a Harvard admissions officer, Nelie evaluated and presented thousands of American and international candidates to the colleges' admissions committee. Following Harvard, Nelie served as director of college counseling at Francis Parker School in San Diego and most recently at Villa Duchesne/Oak Hill School in St. Louis. Nelie is known for her hands-on approach while preparing students and families for the college transition. At Villa, Nelie also developed programs, resources and workshops that helped families and students define their individual academic and career goals to advance their collegiate and personal achievements.
Jeff Miles
Graduate School Advisor
Jeff Miles served as the Director of Graduate Admissions at George Washington University's Elliott School of International Affairs for 26 years, making final admission and financial aid/fellowship decisions on tens of thousands of applications. Prior to that, he served as an Assistant Director in the Office of Undergraduate Admissions at GW. Jeff played an important role in the growth and development of the Elliott School, where he helped build one of the world's leading schools of international affairs. At Edvice Princeton, he helps students gain admission to top-ranked graduate programs. Jeff specializes in advising graduate students interested in international and public affairs, MBA and other graduate business programs, global/public health, journalism, international education, and other professionally oriented master's degree programs. He is a graduate of the University of California, Santa Barbara (M.A.) and Ithaca College (B.A.).
Jennifer Nemecek
Medical School Advisor
For over 27 years, Jennifer Nemecek has been active in admissions, academic advising and international education. She has worked in various administrative capacities at Georgetown University, Brandeis University, University of Notre Dame and the University of Michigan. While at Notre Dame, Jennifer was the major advisor for all arts and letters pre-health majors. As a member of the Health Sciences Advising Committee, she wrote dozens of committee recommendation letters to medical school. Jennifer is also passionate about international education, having been a study abroad advisor at Georgetown and Brandeis, and having lived in and represented Notre Dame undergraduate admissions in Europe. Jennifer received her BA at Gettysburg College and MA from Georgetown University. At Edvice, Jennifer helps students prepare for and apply to medical school.
Stephen Schreiber
Law School Advisor
Stephen Schreiber has spent his career in education, most notably as the Executive Vice President of the LSAT Testing Program at Educational Testing Service. Earlier, he was Director of Men's Housing at Wake Forest University, Director of Orientation at the University of Texas, Associate Dean of Students at the University of Chicago, and Director of the GMAT Testing Program. He has been consulting with testing organizations and most recently worked in admissions at Princeton University.  With the LSAT, Stephen met regularly with law school deans, directors of admission, and faculty. He has quite literally worked with admissions officers at every US and Canadian law school. He was instrumental in the LSAT being used internationally in Australia, China, and India. Stephen has a BA from the College of Wooster, Wooster Ohio, and a masters and doctorate from Indiana University.